Fiber Optics for Engineering Physics
Fiber Optics for Engineering Physics:
An optical fiber or optical fiber is a flexible, transparent fiber made by drawing glass (silica) or plastic to a diameter slightly thicker than that of a human hair.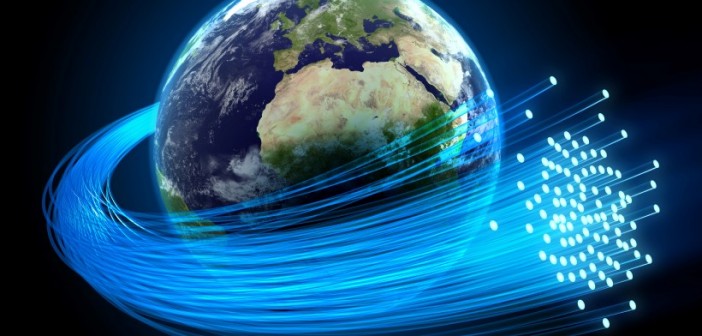 Manufacturing of Optical Fiber: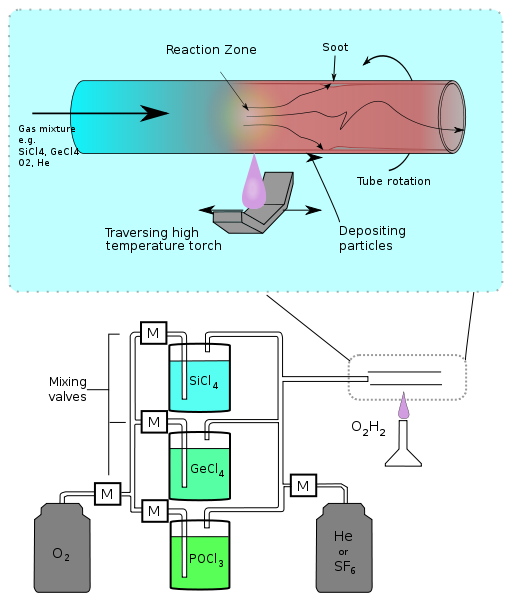 Optical fibers typically include a transparent core surrounded by a transparent cladding material with a lower index of refraction. Light is kept in the core by the phenomenon of total internal reflection which causes the fiber to act as a wave guide.  Fibers that support many propagation paths or transverse modes are called multi-mode fibers (MMF), while those that support a single mode are called single-mode fibers (SMF). Multi-mode fibers generally have a wider core diameter and are used for short-distance communication links and for applications where high power must be transmitted. Single-mode fibers are used for most communication links longer than 1,000 meters (3,300 ft).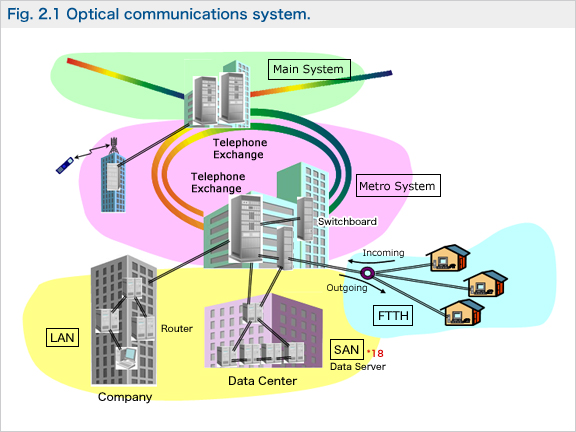 Uses of Optical Fiber:
Optical fibers are used most often as a means to transmit light between the two ends of the fiber and find wide usage in fiber-optic communications, where they permit transmission over longer distances and at higher bandwidths (data rates) than wire cables. Fibers are used instead of metal wires because signals travel along them with lesser amounts of loss.
Advantages of Optical Fiber:
Fiber optics has several advantages over traditional metal communications lines:
Disadvantage:
The main disadvantage of fiber optics is that the cables are expensive to install. In addition, they are more fragile than wire and are difficult to splice.
Feedback is important to us.