Generation of computers
the different computing devices developed over the years can be categories into several generations. Each generation of computer is the result of a technological development   , which changes the way to operate computers
Computer can be categories into five generation:-
First generation (1940 -1956)

Second generation (1956- 1963)

Third generation (1963- 1971)

Fourth generation (1971 – 1980)

Second generation (1980 – till date )
First Generation Computer :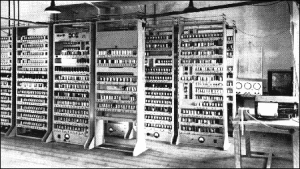 Vacuum tubes were used to build the circuitry for the computer. A vacuum tube was a device made up of glass and used filaments to generate electrons. It is used amplify the electronic signals.
Magnetic drum is used for the memory of computer.
Size of these computers was very large, single computer was used to cover the space of an entire room.
Consume high electricity and generated a large amount of heat.
Perform calculation in milliseconds.
They used machine language to perform operation
Takes Input from punch cards & paper tapes and display the results on paper as printouts.
ENIAC(Electronic numerical integrator and Calculator)
EDVAC (Electronic discrete variable automatic computer)
 UNIVAC (Universal Automatic Computer)
Second Generation Computer :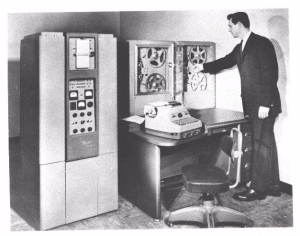 Transistor was used instead of vacuum tubes. Transistor was smaller than vacuum tubes.
They consume less power and generate less amount of heat than vacuum tube.
Transistors were faster and more reliable than vacuum tubes.
Used assembly language instead of machine language.
Since transistors replaced vacuum tubes the size and cost associated with computer is decreased.
Takes Input from punch cards & paper tapes and display the results on paper as printouts.
IBM 1620, PDP8, CDC1604
Third Generation Computer: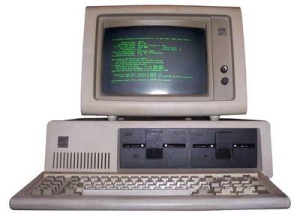 Integrated Circuit (IC) were used in this generation .An IC is a silicon- chip that embeds on electronic circuit, which comprises several components such as transistor, diode and registers.
The use of IC's had increased the speed and efficiency of computer to a significant extent.
Keyboard and monitor is used as I/O and O/P device respectively.
Cheaper than the previous generation computer
IBM 370, PDP11.
Fourth generation computer: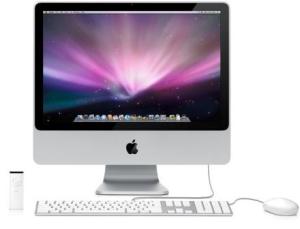 Large scale Integration (LSI) and  very large scale integration (VLSI) technology were used.
Use semiconductor memories instead of magnetic core memories.
Use graphical user interface (GUI)
Smaller and cheaper than the previous generation computer.
Use high level programming language.
personal computer (PC)
Fifth Generation Computer: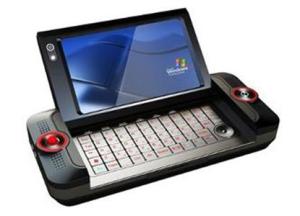 Ultra large scale integration (ULSI) technology was used.
Portable in size
Does not require manual assembly of individual components.
Intel Pentium microprocessor chip.
Feedback is important to us.