Michelson Morley Experiment Notes for Engineering Physics BTech 1st Year
In the 19th century, physicists generally believed that just as water waves must have a medium to move across (water), and audible sound waves require a medium to move through (air), so also light waves require a medium, which was called the "luminiferous" (i.e. light-bearing) "ether".
The Michelson-Morley experiment became what might be regarded as the most famous failed experiment to date and is generally considered to be the first strong evidence against the existence of the luminiferous ether. Albert Abraham Michelson was awarded the Nobel Prize in 1907, becoming the first American to win the Nobel Prize in Physics.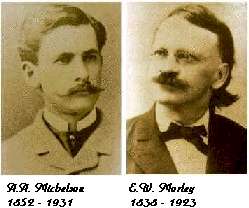 Basic cocept of the experiment: Expected differential phase shift between light traveling the longitudinal versus the transverse arms of the Michelson–Morley apparatus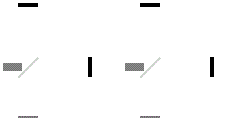 The Michelson-Morley experiment was performed to detect the Earth's motion through the ether as follows:


The viewer will see the two beams of light which have traveled along
different arms display some interference pattern. If the system is rotated, then the influence of the "ether wind" should change the time the beams of light take to travel along the arms and therefore should change the interference pattern. The experiment was performed at different times of the day and of the year.
NO CHANGE IN THE INTERFERENCE PATTERN WAS OBSERVED!
Feedback is important to us.